Fulfilled Song Requests Page 1

Krizette from the Philippines requested a acoustic/punk/classic rock song titled 'Teenage Prison.' She wrote, 'Teenage prison is like home arrest. Grounded, can't go to any parties, can't go out with friends and have fun, always told/scolded to stay at home and never go out because of some mistake you committed the past few years of your high school life when you just want to live your life to the fullest.'
Listen to Teenage Prison, fulfilled by JJ Sonick
Iain from New Zealand asked us to come up with a song called Murscuddy Delight, saying "It's a dessert I just made up. Sing its praises!" and asking it to combine the genres of New Wave and Prog.
Listen to Murscuddy Delight by The New Old Men:
Panchitah from LA, California requested Forget It – 'a fun song to make me smile while I'm all borked and stuff. You know, "Dont worry be happy" style. Also, about how forgetful I am'. Karl says: 'I may have missed the mark a little bit as far as the actual request goes, but I think I achieved a sort of Bobby-McFerrin-sings-Tom-Cruise's-opinions-on-the-pharmaceutical-industry vibe, and hope this helps the requester feel less borked in general.'
Listen to Forget It by Karl Eifrig:
Mighty_Meh (aka xoes) from Rotterdam, the Netherlands said she "would like a bluesballad named What about the Daisies". The New Old Men have provided such a blues ballad, even drifting it into frippertonics-y space at parts.
Listen to What About the Daisies?, fulfilled by The New Old Men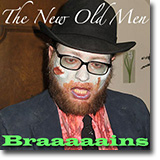 Craig Denniston from Omaha requested 'Brrrrrrraaaaaaaains', so we zombied it up for him.
Listen to Braaaaains by The New Old Men: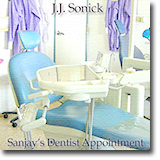 Vinita Chhahira requested a song done in a Bollywood / Bhangra style that would include the dentist-visit-related lyrics "I wore cool shades", "There's protein in my saliva" & "My teeth were media-blasted".
Listen to Sanjay's Dentist Appointment by J.J. Sonick: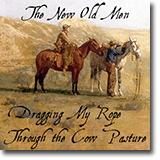 Steve Dobkins from Fort Worth, Texas requested a song to be titled I Drug My Rope Through the Cow Pasture and said 'feel free to improvise' for the genre. We couldn't resist country-ing it up. Also, we changed the conjugation in the title to 'Dragging My Rope Through the Cow Pasture', but Steve has forgiven our goof!
Listen to Dragging My Rope Through the Cow Pasture by The New Old Men: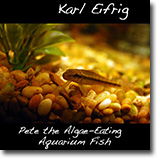 Breanne Kato from California requested a reggae song about Pete, her 'algae-eating aquarium fish' who 'couldn't care less that Skeletor the goldfish [his previous aquarium roommate] is dead.' Karl obliged:
Listen to Pete the Algae-Eating Aquarium Fish by Karl Eifrig:

The songs on this page by The New Old Men, Karl Eifrig or JJ Sonick are licensed under a
Creative Commons Attribution-NonCommercial-ShareAlike 3.0 Unported License
.